Principal, Program Director, Curriculum Coordinator, Language Teacher
Kelly Demetra Varsami studied at Pantion University of Athens with a major in Public Administration. She continued her studies at the Zicklin School of Business at Baruch College, CUNY, with a major in Business Administration/Computer Information Systems. Ms. Varsami earned her Masters of Arts in Teaching from Queens College, CUNY. She is currently attending her second Masters in Early Childhood Education at NYIT.
She is State Certified in grades 1-6 and taught in several elementary schools in Long Island. She worked as a Greek Teacher at the Cathedral School in NYC and at the Greek School of Port Washington for several years. Ms. Varsami served as the Principal of the Hellenic Education and Language Program, Head of Curriculum and Director of the educating staff from 2010 to 2015.
She is one of the Founders of Academy of Hellenic Paideia Inc., a non-profit organization, that encourages learning inspired by the classic Hellenic tradition.
Language Curriculum Coordinator, Language Teacher
Mrs. Varsami was born in Argyrokastro of North Epirus and studied at its Pedagogical Academy. She majored in Mathematics and Physics. Mrs. Varsami taught for the first 28 years of her career in several public schools teaching the following grades: 5th, 6th, 7th and 8th. She has attended numerous Language Seminars in Crete and Athens, and specializes in teaching Greek as a second language.
Since September of 2002, Mrs. Aneta lives in New York where she teaches Greek Language, Mythology, History, Geography, Mathematics, Dance, and Greek Customs and Traditions in the Greek schools of several communities: Port Washington, Brookvile, Nysirian Society in Astoria and Hellenic Education and Language Program in Astoria.
One of the founding members of Academy of Hellenic Paideia Inc. and the Head of the Language Curriculum of this program.
Substitute Language Teacher
"If you know, teach. If you receive, give. Pass it on." Vivian Triviza shares this quote by Maya Angelou to her class in hopes of developing a cycle of students seeing themselves as both learners and teachers, and to develop a community where we all receive and give.
After graduating from the University of Ioannina (Greece), department of Medieval and Modern Greek Literature with studies in Ancient Greek and Latin literature, she has acquired experience in teaching Modern Greek as a foreign or second language.
Also, she has participated in the design of many teaching materials corresponding to students whose native language is not Greek. Working alongside other passionate educators, she is proud to be a part of "Academy" and is committed to working for the success of each and every student.
Chorus Director, Music Teacher
Ms. Skendrou, a native of Greece, is involved with several organizations that promote Hellenic culture in the U.S.
She is a graduate of the Atheneaum-Maria Callas Conservatory and Mannes College of Music as a scholarship recipient from the A. Onassis Foundation. She is also a graduate from the Theatrical Technical School for the Arts in Moscow, Russia.
Alexandra has performed opera, operetta, musical theater and recitals in Amato Opera, Kaye Playhouse, Carnegie Hall, Merkin Hall, Bruno Walter Auditorium, Miller Theatre, The Cathedral of the Holy Trinity, Frank Sinatra School of the Arts, La Guardia Theater, National Greek Opera House & more. In addition she is a member of the Greek Archdiocesan Cathedral of the Holy Trinity Choir. She is the music teacher of The Cathedral School, Hellenic Education Language Program - H.E.L.P. in Astoria and Holy Cross Day School in Whitestone. Ms. Skendrou has 14 years teaching experience in schools in the Tristate area.
Artist in Residence, Art Teacher
Antonia Papatzanaki, was invited to teach Art in The Academy of Hellenic Paideia as an artist in residence. She teaches classes for children teens and adults and curates the Academy's Art exhibitions. In 2017, she curated a group exhibition entitled On paper, focusing solely on art that is created on paper by well-known Greek and Greek- American artists residing in New York, within the framework of Timarete Hellenic Art Festival.
Papatzanaki was born in Chania on the island of Crete is a renowned international Creek artist. She was educated in the Athens School of Fine Arts, the Vienna Hochschule für Angenwandte Kunst, and she acquired her Master's degree of Fine Arts from Pratt Institute in New York. Papatzanaki is the recipient of many prestigious awards including F.V.S. zu Hamburg Foundation, Hellenic State Scholarship Foundation, Gerondelis Foundation, Lynn, MA, Foundation for Hellenic Culture, Hellenic Ministry of Culture, and Katonah Museum of Art, NY; in addition to winning Panhellenic and international competitions held to choose and fund artists for the creation of public art. Her public light installation Agora was exhibited at Battery Park during 2000-2001 as part of the Temporary Public Art Program of New York City. Several of Papatzanaki's outdoor public works are permanently installed throughout Greece, including her sculpture Lighthouse in the square of the Kato Patisia Metro Station, Athens. Papatzanaki has exhibited widely—notable among her many solo exhibitions are Stratifications, John Jay College of Criminal Justice, New York, 2016; Refractions, Ekfrasi - Υianna Grammatopoulou, Athens, 2013; Robust Matter and Image, Museum of Contemporary Art of Crete, Rethymnon, 2010; Antonia Papatzanaki, Recent Works, Tsatsis Projects / Artforum, Thessaloniki, 2008; and Visions of Light, Chashama, 112 Gallery, New York, 2007. She has also participated in numerous group exhibitions in Europe, Asia, and the United States, including The Muses Project, A Dialogue between Art and Science, The House of Cyprus –Embassy of Cyprus, Athens, 2017; The Right to be Human, Thessaloniki Center of Contemporary Art –State Museum of Contemporary Art, Thessaloniki, 2017; Whispers, Museum of Contemporary Art of Crete, Rethymnon, 2016; History-Irony, Vorres Museum, Paiania, Athens, 2015; Harmony, 22nd Seoul International Art Festival, Chosunilbo Museum, South Korea, 2014; New: Illusion or Reality, 4th Biennial, Tashkent, 2007; and Artistic Fragments, Katonah Museum of Art, Katonah, New York, 2005. Further work has been acquired by the National Museum of Contemporary Art, the Copelouzos family collection, the Vorres Museum, the Museum of Contemporary Art of Crete, and the American College of Greece. Articles, reviews, and critical analyses of Papatzanaki's work appear in solo- and group-show catalogues in addition to books on art, art periodicals, newspapers and magazines in Greece and New York. She currently maintains studios in Athens, Greece and New York City.
Theater Teacher & Director, Language Teacher
Ioanna Katsarou is an actor, director, writer and theater educator. She has studied theater at the National Theater of N. Greece, computer studies at the University of Macedonia in Thessaloniki and music studies at the Municipal Conservatoire of Thessaloniki.
She is a founding member of the Eclipses Group Theater NY (www.egtny.com) and a founding member of Aktis Aeliou Art Theater, honored as "The Best Regional Theater in Greece" by the Greek Critics Association for the year 2006 and nominated for the same award in 2003.
She participated at the Lincoln Center Theater Directors Lab 2017.
She has worked as an actor with the National Theater of N. Greece (Athens Festival, Herodion Atticon), La MaMa E.T.C., Classic Stage Company/Ashes Company, LaGuardia Performing Arts Center, Greek Cultural Center NY, New Theater Thessalonikis, Aktis Aeliou Theater, Eclipses Group Theater NY and others.
Some of her leading roles were: Clytemnestra at the Classic Stage Company (off-Broadway), Cassandra at the Ellen Stewart stage of La MaMa (off- Broadway), Queen Atossa at La MaMa, G.C.C of NY and St-Ambroise Montreal Fringe Festival, Phaedra at the Delphi International Festival for Ancient Greek Drama, Catherine in Suddenly Last Summer, Medea in Medea's Trilogy by Heiner Muller (Aktis Aeliou theater), Board Member in Privatopia at LaGuardia Performing Arts Center and Cairo International Festival.
At the Greek Cultural Center in NY she has directed the plays: Mother, Mommy,Mom by Giorgos Dialegmenos, Babies Are Brought by the Stork and In Laws from Tirana by M.Reppas-T. Papathanasiou. With Eclipses Group Theater NY she has directed the plays Marriage Proposal by Anton Chekhov (Hellenic Cultural Center) Raus! Get outta Here! (Stathakeio center and National Hellenic Museum in Chicago), The Princess Goes to War by Ioanna Katsarou (Hellenic Cultural Center), I Can't pay? I Won't Pay! by Dario Fo (co-director, Hellenic Cultural Center),. She has directed at the Aktis Aeliou theater the play Autobiography- In the opposite direction by Thomas Bernhard. She teaches theater at the Academy of Hellenic Paideia.
Pankration / Chess Coach, Playwright Author, Timarete Festival Art Director
Konstantinos Doikos was born in Greece, in the city of Athens. He studied electrical engineering at the Technological Institute of Halkida. From an early age he was involved in different sports, with a special interest in martial arts, boxing, karate, kung fu, and in recent years, the Pankration Sport.
He won a gold medal as an athlete of Pangration Sport and then continued as a coach, holding the license of the Coach of Pangration Sport from the Greek Secretariat of Sports.
He attended several playwriting workshops and wrote numerous plays. The following plays went on stage from the children's Theatrical Workshop "Logos & Praksi": the "Hymn of Hermione", "Medusa & Perseus", "With a Smile", "The Heirs" and "The Itchiness of Black and White". He is the screenwriter of two short films produced by Academy of Hellenic Paideia and directed by Alex Agisilaou: "Sofian Ziti" and "Lost Happiness".
Besides all the above, he teaches chess at PS.122 and PS.17. He also pursues his Master in Biomedical Engineering at NYIT.
Timarete Festival was his idea and he proudly holds the title of the artistic director of the festival.
Theater Teacher
Thodoris Petropoulos was born in Athens and from the age of seven, watching the old black and white Greek cinema, he decided to become an actor. He grew up in Crete island.
After graduating high school, he made his dream come true. He studied the art of drama at the Theatro Technis "Karolos Koun" in Athens. After his graduation, he started his career working with Panos Kokkinopoulos' TV series "Eroica".
From then until now, he participated in many theatrical plays at the National Theater of Greece, such as: the Theatro Porta, the Megaron Music Hall of Athens, the Theater of Neos Kosmos, TV series for Mega Channel, Antenna TV, Alpha TV, and movies such as "Oi Gennaioi tis Samothrakis" and the "Lara Croft: The Tomb Raider".
Thodoris is proud to participate as an assistant choreographer and creative member of the Closing Ceremony of the Olympic Games in Athens, 2004. He believes that from the rehearsals to the ceremony, the experience was unforgettable.
After the Olympic Games, he had the chance to work with Thomas Moschopoulos, Xenia Kalogeropoulou, as well as Karmen Rouggeri, where he gained great experience in teaching children's theater. He thinks that "children are the most objective audience" and that "you cannot hide anything from the children in theater".
Dance Teacher
Maria Panikidis is currently attending John Jay College of Criminal Justice and is going to get her bachelors of science degree in criminal justice. She aspires to pursue a career in law. She graduated from Saint Demetrios High-school, as salutatorian of her class. During her high school years she was a part of the Saint Demetrios dance group, where she learned a variety of traditional Greek dances. Maria has been dancing with the Pontian society of New York "Komninoi" since she was seven years old, and is part of the professional dance group, which performs at different Greek events in New York. She is also one of the dance teachers to the smallest dance group of Komninoi, which teaches children ages 4-10 how to dance Pontian dances.
Teacher Assistant
Elizabeth Tsouristakis graduated from Frank Sinatra School of the Arts in June 2018 studying music, specializing in clarinet. She is currently studying Speech Pathology at Queens College in which she will graduate with a Bachelor's Degree in Communications and Sciences Disorders and will continue to gain a Master's Degree in Speech-Language Pathology. Elizabeth hopes to prosper as a Speech Pathologist with children in the future with a special interest in the fields of autism spectrum disorder, fluency disorders and articulation and phonological disorders.

Elizabeth has a tremendous amount of love for working with children and enjoys watching them grow as individuals throughout her time with them. She especially loves when she sees a child break through a struggle they have had and the smile of accomplishment and joy that they then have afterwards. She believes that you are able to make a difference in a child's life in any way, no matter how simple it may seem, it may be a tremendous impact on them. Her motivation to pursue comes from the children and their bundle of energy that they bring.

Along with a love for teaching and children, Elizabeth has a love of the arts. She studied the clarinet for 6 years, is a current member of the Archdiocesan Youth Choir since 2011 and has been a member of various Greek dance groups since she was 4 years old.
Journalism Teacher
Matina Demeli
She first called herself a journalist when in elementary school published her own newspaper at school. She couldn't choose something else as a profession; as a child whenever she couldn't sleep, the sound of her father's typewriter calmed her down as he wrote.
She studied journalism at Botsis Foundation and attended online courses at the University of Texas: Digital media and Social Media in Journalism. She worked at Mega Channel, Skai radio, Ethnos Newspaper, Eikones magazine and other Greek Media companies. She moved to New York six years ago and worked for the Greek American media organization in Astoria. Today, she writes for Ethnikos Kirikas newspaper.
Also, she is teaching the little students how to explore the news and find reliable sources at the Academy of Hellenic Paideia.
Dance Teacher
Georgia Fiotodimitrakis is a New York and California State Licensed Occupational Therapist with 5 years experience, with a previous career in Real Estate. She is also a Greek dance teacher since 2012. Georgia began teaching Greek dance at Minos Cretan Society Social Club, and shortly after at Cretans Association Omonia.
Angela Papadatou , M.S.Sp.Ed.
Educational Director, Certified Gen. Ed. teacher for pre-k-2nd Grade-Professional Certificate, Certified Sp. Ed. Teacher –Professional Certificate, Special Instructor and ABA Therapist, ABA Enhanced Group Lead Teacher, Developmental Evaluator for the Early Intervention Program, ABA Supervisor
Angela is the Educational Director at the Hellenic Preschool of Academy of Hellenic Paideia.
She was born in Patras, Greece and came to the US at a very young age. She lived in Queens and graduated from Queens College with a Bachelor's degree in Linguistics. After completing her studies for a Master's degree, she returned to her hometown in Greece, where she served as a public school teacher in both Elementary and Higher Education , for many years . She relocated in New York in 2010.
Angela currently holds a dual Master's degree in General and Special Education (students with disabilities Birth -2nd Grade). Before devoting her work full time to serving children with special needs, Angela worked as an Educational Director at Pre-schools and Daycare programs at various sites located in Queens, NY. Her duties included but were not limited to: Hiring teachers with education qualifications and certifications appropriate to the age of the children in their care, training teachers and staff to recognize developmental milestones, assisting staff to create better learning environments, planning curriculums, meeting with parents to discuss their child's educational progress, organizing school events (field trips, graduations, doctor's visits, community helpers, etc.), conducting daily health inspections, ensuring that the school was operating in compliance with the NYC Health Department and the Department of Education.
After many years' experience as an educator, Angela has developed a passion and commitment to help children with developmental delays overcome their challenges and reach more and more milestones.
She has been providing Early Intervention Services and Early Childhood Special Education Services to infants, toddlers and preschool age children for many years as a Special Instructor / ABA Therapist.
In addition, she conducts developmental evaluations for children to determine their eligibility to receive services at no cost under the Early Intervention Program.
Angela is looking forward to this opportunity to work collaboratively with all staff members, in order to build a learning center which will promote our Hellenic (Greek) culture, language and heritage to the Greek-American society of New York.
Language Teacher - Intern
Elina Papadopoulou has earned her Bachelor's degree in Preschool Education from the Western Macedonia University of Greece. She was born, lived and operated in Athens, Greece and she had always been a natural with children.
Elina was lucky, admiring the love and the endeavor of her first kindergarten teacher and decided from that very young age that she also wanted to make a positive difference in the education and the development of young children.
Along with her studies, Elina was working voluntarily in the Aristotle Educational Society of Florina, Greece, as the Head teacher of two Orff Schulwerk music and movement classrooms and as the Assistant to the theater's class head teacher. After Elina completed her studies, she was working as a babysitter and educator of toddlers and young children, in the area of Athens.

Dance Teacher
Irene Constantinou is currently attending Hofstra University pursing a Bachelor of Science Degree in Health Science with minors in Nutrition and Psychology.
Irene has been a member of the Kefalonian dance group since the age of 5 and is currently a dance teacher at Kefalos Society of America, teaching young dancers to embrace their culture by developing a passion for dance and the arts.
She is also a member of the Archdiocesan Youth Choir since 2005, performing in concert halls including Lincoln Center, Carnegie Hall, The White House, and performing in countries including Greece, Cyprus, and Turkey. Growing up, she has been very involved in the arts, taking classes in ballet, jazz, tap, and flamenco, and being part of many Greek dance and theater groups. Previous theater credits include: "Peter Pan and the Techno Night" of the Pied Piper Group and Company; "Christmas Carol" and "Climb on the Roof-Eat the Cloud" of the Federation of Hellenic Societies of Greater New York; "For the Love of Marikous" of the theater group Cyprus; and Greek Cultural Center Productions: "The Tin Soldier," "Apple Dumpling," "Vangelis in Lazy Town," "Christmas Eve," and "Astronauts by Force." She also helped in the initiation of the theater group "To Oneiro" and had the lead role of "Odysseus" in the theater play "Homer's Odyssey," and the lead role of "Skoupidomazoxtra" in the theater play "Skoupidomazoxtra," both directed by Stephanos Stephanou at the Federation of Hellenic Societies of Greater New York. Since 2012, Irene volunteers at the non-profit Greek-American radio station "Aktina FM" hosted by Elena Maroulleti, as a way to stay close to her Greek and Cypriot heritage.

Teacher Assistant
Fanimaria Tragaras is the assistant teacher to our youngest friends at the Academy of Hellenic Paideia. She has a Bachelors degree in psychology and is pursuing Masters in Early Childhood Education.
As a teacher she wants to make a difference in her students life, as her own teachers have done for her.

Ioanna Alexandra Fiotodimitrakis
Preschool Teacher
Ioanna Alexandra Fiotodimitrakis was born and raised in Queens, New York. She attended CUNY Queens College and has a degree in Linguistics and Communication Disorders as well as a dual Masters Graduate degree in Elementary Education and Special Education. Ioanna is fluent in Greek, English, and conversational in Spanish, Italian, and American Sign Language.
Ioanna's goal is to expedite a nurturing and learning environment by using her proficiency in childhood development and experiential learning to make a difference in young people's lives.
She has worked with children from birth to 15 years of age and in many different settings; school, clinical, rehabilitative, daycare, or home care setting, her experience is vast and long lasting. Whether it required adjusting or accomplishing age appropriate milestones, positive reinforcement, or encouragement needed for playing sports or taking state tests, Ioanna has given relentless support to the children she has been lucky to teach.
Currently, Ioanna is extending her educational repertoire by taking Applied Behavioral Analysis courses as well as Early Intervention courses at CUNY Queens College.
Dionisia Tasoulis Delipei
Teacher Assistant
Dionisia Tasoulis Delipei was born in New York and has lived in Greece for 9 years before moving back to the states. She is attending Cuny Queensborough Community College at the moment in which she is majoring in Early Childhood Education.
Aside from school, Dionisia has received an online certificate in Early Childhood Education from the Stratford Career Institute. She has been caring for children 3 months to 12 years old as nanny/babysitter for 6 years now. Dionisia is hardworking and a responsible young lady. Her goal is the happiness and safety of the children in her care.
In the near future, Dionisia is planning on finishing college and becoming an excellent example that any child can look up to. She hopes children leave her classroom with a big smile on their face and a mind full of knowledge.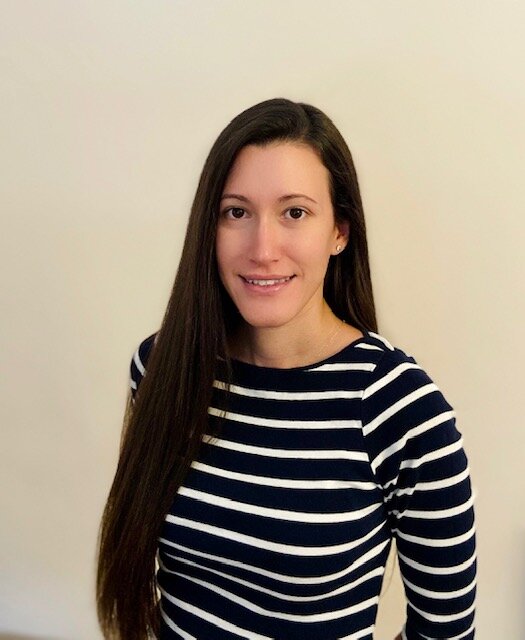 Language Teacher
Katia Kotsoni was born in the Ionian island of Zakynthos, home of the author of the Greek National Anthem, Dionysius Solomos. A philology major at the University of Ioannina, Katia graduated and pursued a master's degree in special education at Sage College of Albany in NY. Having taken many certifiable courses for teaching Greek as a second language, she has taught both; privately, and in a school setting for the last four years. Her passion for teaching a second language is fueled by her favorite quote by Charlemagne which said; "To have another language is to possess a second soul".